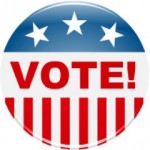 Candidates that have filed for office as of 6/7/17
City Council:
Ronald A. Lehm: 52 S. 550 E., PO Box 75, Enterprise, UT  84725  –  Phone: 435-231-3843  Email: bearsden2@scinternet.net
Barry  Jones: 51 E. 550 S., PO Box 576, Enterprise, UT  84725 –  Phone: 801-690-3395  Email: bljones6@me.com
Jared Moody:  490 E. 400 S., PO Box 375, Enterprise, UT  84725  – Phone: 435-231-3431 Email: jared.moody@washk12.org
Mayor:
Calvin J. Barlocker: 254 E. Main, PO Box 776, Enterprise, UT  84725 – Phone: 831-902-8668    Email: cbarlocker@gmail.com
Brandon Guy Humphries: 341 S.  475 E.,  PO Box 867, Enterprise, Utah 84725 – Phone: 435-231-3611    Email: abcrew7@yahoo.com
Jared J. Bollinger: 252 S.  100 W., PO Box 222, Enterprise, Utah – Phone: 435-231-1941   Email: jared@xroadsequipment.com
City of Enterprise
NOTICE OF ELECTION
Municipal Elections for the City of Enterprise will be held November 7, 2017 to elect persons to the following offices:
Mayor

(4 Year Term)
2 City Council Members

(4 Year Term Each)
*NOTE: THE CANDIDATE FILING DEADLINE HAS NOW PASSED FOR THE UPCOMING ELECTION!
Candidate filing forms will be available at the Enterprise City Office located at: 375 S. 200 E. in Enterprise, Utah. You may pick them up during normal office hours: 8:00 am – 4:30 pm Monday through Friday.
Each person seeking to become a candidate for a municipal office shall file a Declaration of Candidacy
in person
with the City Recorder or the Town Clerk during regular office hours
between June 1 and not later than 5:00 pm on June 7, 2017.
(USC 20A-9-203). The office will remain open until 5:00 on Wednesday, June 7, 2017.
The Clerk or Recorder shall review the qualifications necessary to become a candidate and the provisions of statute or municipal ordinance governing the disclosure of campaign contributions or expenditures with each person who files for candidacy. (USC 10-3-208(4); 20A-9-203)
The qualifications for a candidate are:
Be a legal United States Citizen;

Be at least 18 years old;

Be a registered voter of the municipality;

Be a resident of the municipality or recently annexed area for a period of 12 consecutive months immediately preceding the date of the election. (USC 10-3-301; 20A-9-203)
If there are
more than
two (2) individuals who file for the available Mayor's seat or
more than
four (4) individuals who file for the two (2) available Council Member seats, a Primary Election will be held on
Tuesday, August 15, 2017
. If there are less than the above stated number of candidates filing, then no primary election is needed. Voting for the General Election will take place on
Tuesday, November 7, 2017
.
Wendy Paine
Enterprise City Recorder